OntoPharma's VerityMIS Medicinal Product Data Hub is a Master Database containing versioned product data. It is the single source of truth for all systems in your enterprise. The bulk of the legacy data are extracted from textual documents (such as SmPCs). Some data are published to the hub by systems designated as the source for those data. All systems that need product data obtain these from the hub.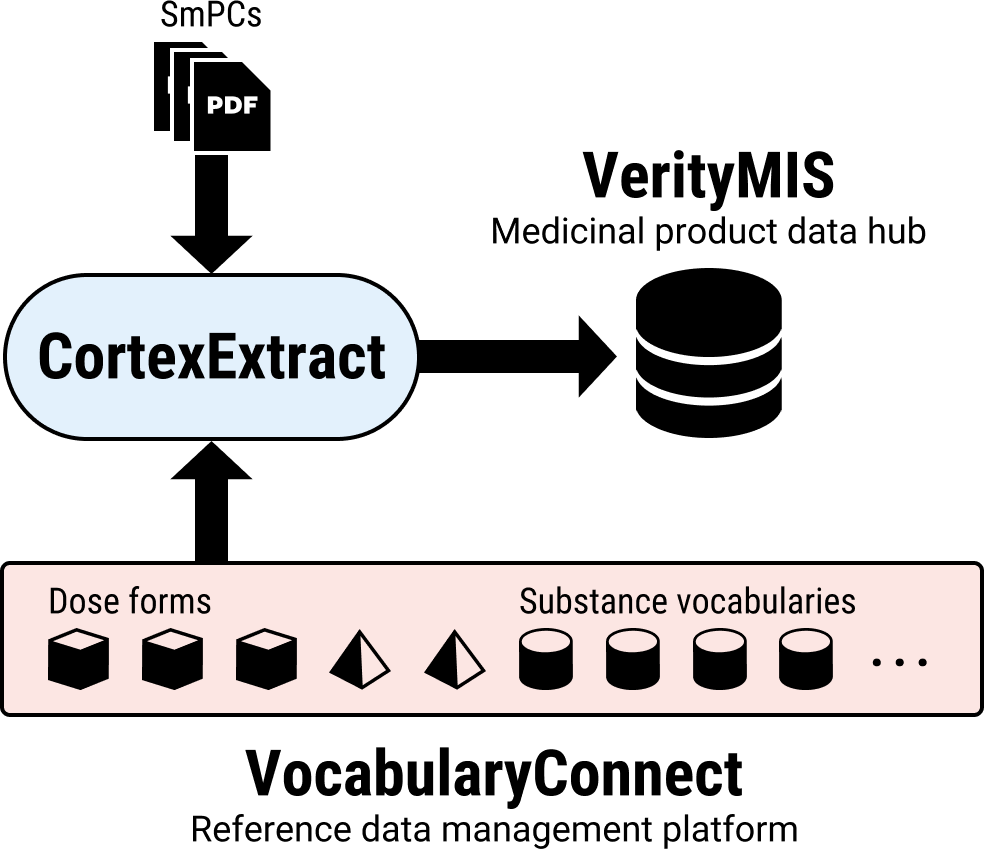 VerityMIS is built on Semantic Web technology from the ground up. It links versions of data in the hub to versions of extraction results in CortexExtract, and, hence, to versions of their textual sources.
Using Semantic Web standards, connecting your systems to the hub is relatively cheap and easily done. The crosswalks in VocabularyConnect support translations needed for semantic interoperability. When the target system expects DrugBank codes for substances, the ATC codes in VerityMIS are translated on the fly.